Foreclosure Sale: Madison
Foreclosure Sale: Wednesday, May 31st at 2:00 at Skowhegan Franklin Savings Bank, located at 194 Madison Ave, Skowhegan Maine.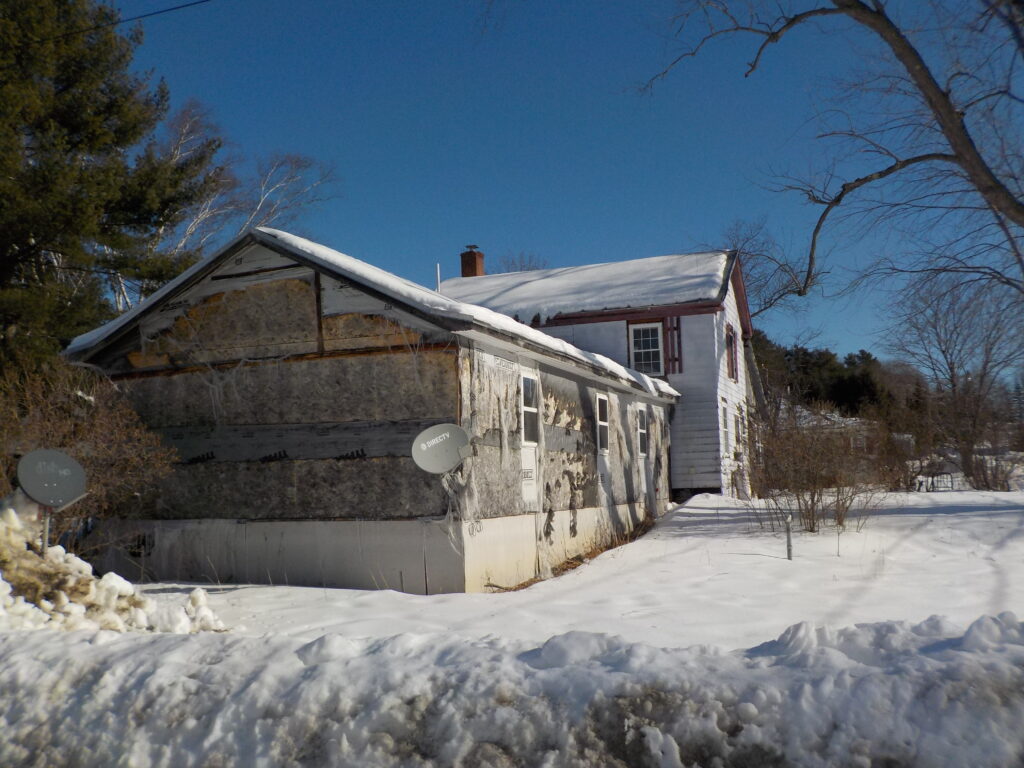 Property Data:
Property Data: Older Colonial style home 80 +/- years old
Acres: .39+/-
Map Reference: Map 22 Lot 11 account #1236
Annual Taxes: $1,316.17
Square Footage: 2,184 +/- square feet
Utilities:

Water – town water
Sewer – town sewer
Electricity – yes

Heating: Oil
Additional Information: Corner lot close to downtown Madison. 1.5 baths, 7 rooms, 2 bedrooms and basement.

For more information: Contact Sarah Baker at Franklin Savings Bank, at 207-778-2900
NOTICE OF PUBLIC SALE
Pursuant to 14 M.R.S., Section 6323
BBy virtue of a Judgment of Foreclosure and Sale granted by the Maine District Court, Division of Somerset, Docket No. SKO-RE-22-10 in an action brought by Franklin Savings Bank against Constance Marie Sorg, as she is Personal Representative of the Estate of the late Roberta A. Brooks, for the foreclosure of a mortgage deed dated February 9, 2006 recorded at Book 3633, Page 1 Somerset County Registry of Deeds, the statutory ninety (90) day redemption period having elapsed without redemption, notice is hereby given that there will be sold at public sale at Franklin Savings Bank, 194 Madison Avenue, Skowhegan, Maine on Wednesday, May 31, 2023 at 2:00 p.m., the premises of 20 Ingalls Street in Madison, Maine the following described premises:-
Being land and buildings at 20 Ingalls Street, Madison, Maine 04950, further described in said mortgage deed of Book 3633, Page 1 Somerset County Registry of Deeds.
There will be an open house at the premises Wednesday, May 24, 2023 from 3 pm to 5 pm.
Inquiries may be directed to Sarah Baker, Franklin Savings Bank , 209 Main Street, P.O. Box 825, Farmington, Maine 04938, 207-778-2900, email: s.baker@franklinsavings.com.
The sale shall be subject to any condition which a title search would reveal, any unpaid taxes or assessments and any facts which an accurate survey of the premises might show. The sale shall also be subject to any condition which any examination or inspection including any engineering or environmental testing of the premises might reveal, condition of the premises being "AS IS" with no warranties regarding condition, permitted use or value of the premises.
Franklin Savings Bank will sell the above-described premises to the highest bidder(s) subject to the within conditions and limitations at said public sale(s) and shall deliver a quitclaim deed to the purchaser free and clear of the interest of all applicable parties. Further terms are as follows:-
As a qualification to bid each prospective bidder shall be required to submit a bank or certified check payable to Franklin Savings Bank in the amount of $1,000.00, which will be returned if the bidder is unsuccessful, and which amount shall be retained as a deposit on the purchase price of the successful bidder; the balance of the purchase price shall be by certified or cashier's check within thirty (30) days after the time of sale(s). Additional terms will be announced at the sale(s).

DATED this 20th day of April, 2023.

FRANKLIN SAVINGS BANK
BY: S/Paul H. Mills
Paul H. Mills, its Attorney
duly authorized in this matter
163 Main Street – P.O. Box 608
Farmington, Maine 04938
pmills@myfairpoint.net
ca.winword FSB Sorg notice of public sale