The Franklin Savings Bank Story
The Franklin Savings Bank Story
For a more detailed history, read the 150th-anniversary history book PDF: Franklin Savings Bank "The Old County Bank" 1868-2018 – A Sesquicentennial Story
Franklin Savings Bank was organized in Farmington on November 16, 1868, as Franklin County Savings Bank.
The charter for the new bank was created February 24, 1868, when Governor Joshua Chamberlain signed into law a bill incorporating Franklin County Savings Bank. Robert Goodenow, Joseph W. Fairbanks, Stillman Tarbox, Daniel V. B. Ormsby, Samuel Belcher, Hannibal Belcher Simeon H. Lowell and Reuben Cutler of Farmington, Charles J. Talbot of Wilton, Jeremy W. Porter of Strong, Daniel Howes of New Sharon and Seward Dill of Phillips were the original incorporators. That charter was put into effect in November when Daniel Ormsby was chosen as the bank's first president.
"The bank opened for deposits the day of its organization and at once commended itself to the people of the county," wrote Francis Gould Butler, "A History of Farmington, Maine." (1885). "While suffering somewhat during the period of great financial depression, it has had a successful history and been of marked value to the business interests of the place." The origins of the bank were well known to Butler, who himself was the bank's second treasurer, having served from 1874 to 1875. He later became the president of Sandy River National Bank.
The bank's early mission as stated in advertisements was simple: to "help the people of Franklin County lay by something each year and deposit it in some good bank where it will be safe and earn a little something."
According to President Joseph Fairbanks, who was one of the original corporators, "We prefer the one-dollar account of a child which will be added to in small amounts from time to time to the $2000 account of a rich man."
Times have changed since President Fairbanks penned that sentiment before the turn of the last century. While still a savings bank, Franklin Savings Bank has grown to serve four Western Maine counties at eight locations. That expansion beyond Franklin County prompted the bank to drop "county" from its name in the late 1970s.
The bank began in the former law office of Robert Goodenow, which stood just north of his house on Main Street. By 1886, the bank had moved to a lot on Broadway, next to the current Reny's Department Store. Construction of the current Main Office, a colonial style building on Main Street, almost directly opposite the bank's original location, was completed in 1964. In 1980, the bank acquired the neighboring First National grocery store and converted it into the present Loan and Operations building.
In the midst of construction, other renovations were made to the 16-year-old main office, including the addition of the Farmington village mural behind the teller painted by customer Melanie Farmer of Temple. The open house was festive, with the Mt. Blue High School Marching Cougar Band leading the celebration.
Franklin Savings Bank opened its first branch in Rumford, April 1, 1968. A Jay Branch was opened March 30, 1970, followed by Rangeley, February 3, 1975; Mexico, September 2, 1975; Wilton, January 31, 1977, Skowhegan, November 8, 1976, and Mt. Blue High School, September 7, 1993.
In its early years, the bank accepted deposits from individuals and invested the funds primarily in government security in order to pay interest on the funds. By the early 1900s, the bank was investing depositor funds in mortgage loans to a limited extent.
It was not until after World War II that Franklin County Savings Bank shifted its investment strategy toward home mortgage lending, which became its principal asset for the rest of the century. The bank accepted relatively short-term deposits and reinvested the deposits into long-term fixed rate mortgages. Because interest rates on bank deposits were regulated at the time, profitability in lending activities was predictable and interest rate risk was not an issue.
Of the bank's 94th annual meeting in April 1962 in the vestry of the Old South Congregational Church, the Franklin Journal wrote: "Sixth-nine were present at the meeting, now considered one of the highlights of the social season in Farmington." The entertainment following the business meeting included a puppet show, performed by Girl Scout Troop 36 of Farmington. The troop leader was Mrs. Avon Pulcifur.
The federal government deregulated deposit rates in the late 1970s and early 1980s, in response to consumer demand, and interest rates became market driven. While this was not a problem for commercial banks that tie their loan rates to the Prime Rate, it did make it difficult for savings banks and thrifts. Mortgages issued in the 1960s and 1970s were earning fixed interest rates as little as 4.5 percent while the bank was paying out interest as high as 15 percent on CDs. Savings banks lost substantial sums of money while the high rate period lasted.
In 1980 and 1982, growth dropped off. "While no composite figures are available as yet for the thrift industry in Maine for the year 1980, individual bank reports that have been received or published indicate that Franklin fared better than most and I strongly believe we have both the financial and management resources to meet any continuing adversities that might present a challenge in the coming year," according to President Robert A. Brown.
Despite the tough times for savings banks, FSB held fast to its commitment to conservative, prudent management for the good of the community. In 1981, Brown commented on the "Merger Mania" he saw as prevalent in Maine and the nation. "Bigness for bigness sake alone has never been a strong forte of my own or that of management philosophy in the bank's 114 years of existence."
By the last quarter of 1982, relief from the extreme volatility of interest rates arrived , but not before having its impact. The bank experienced the poorest growth performance, in almost all areas, in over a decade, according to Brown. "Some thrift institutions have failed, and many others have survived only through mergers and capital infusions by regulatory bodies. Few, however, have escaped damage, some of a serious nature."
In 1983, the bank rebounded. "A return to profitability occurred that not only recouped the losses sustained in those years, but also provided a reasonable additional amount for the current year's operations," wrote Brown.
While there was much relief as the savings industry stabilized, the merger mania continued. President John A. Durham noted in 1989 that the banking industry in Maine has changed. "Maine banking laws enacted in recent years have allowed Maine financial institutions to be taken over by out-of-state institutions. What at first glance appeared to hold favorable possibilities for Mainers has in many ways turned out to be something different than originally envisioned. Maine jobs have been lost as banking functions were transferred out of state. Branch offices originally opened to serve the convenience and advantage of the public are being closed or sold off as unprofitable."
Franklin Savings Bank was not one of those banks. "Happily, there are a few banks left in Maine that care about giving service to Maine people and are controlled locally."

Franklin Savings Bank continues to buck the consolidation and buyout trend in financial services. In January 1998, Franklin Savings Bank formed a mutual holding company and became Maine's first bank mutual holding company. Under the new structure, depositors retained their mutual status, but of the mutual holding company, FSB Bancorp, MHC, instead of the bank. The reorganization helps to insulate the bank from any acquisition threat.
In 1999, Franklin Savings Bank also purchased a financial services company. What was once Robert E. Bean Financial Services is now Western Mountain Financial Services and takes care of investment advisory, stocks, bonds, mutual funds, annuities, and long-term care insurance from our Front Street building. "The addition of these financial products and services strongly complement the existing traditional products offered by the bank," said then-President and CEO Gary M. Downs. "Customer seem to like the expanded financial options."
In May 2000, the bank opened its four-story Administration Building on Front Street. The brick and clapboard building was designed to blend with the character of the street while stepping up to enable modern technology.
Also in 2000, the Board of Directors established the Franklin Savings Bank Community Development Foundation. This not-for-profit foundation is designed to support community, economic and educational needs within the market areas served by the bank. In its first 15 years, the foundation has contributed $2 million to local economic development, education and various other charities, including the most generous college scholarship program offered in our area.
"In providing assistance to many local causes, the bank, through the foundation, can better fulfill its mission and role as a community institution," said Downs at the time.
Online banking came to FSB in February 2001. The online offerings have increased since then and today we offer transactions, deposits and bill pay from the convenience of your mobile phone.
In 2005, the torch was passed as Gary Downs retired, capping a 31-year career at FSB. It was under his leadership that Franklin Savings Bank fought the consolidation trend by forming a mutual holding company, becoming Maine's first universal bank. He was also behind the moves to establish the FSB Community Development Foundation and broaden the range of financial services we offer through Western Mountain Financial Services. Downs continues to serve FSB as Chairman of FSB Bancorp MHC. Not a bad legacy by any measure!
Peter Judkins became President and CEO in 2005. A Farmington native, Judkins returned to his hometown after 15 years working for major global financial service companies. He brought with him a knack for business development and the question, "Why would anyone bank anywhere else?"
We built a new branch for Rangeley in 2008 and over the next few years significantly updated the branches at Jay and Skowhegan. In 2014, we merged the Mexico branch with a newly renovated Rumford branch in to the "new" Rumford branch, which also serves a growing number of customers in Bethel.
From the turn of the century through 2007, Franklin Savings Bank saw rates drop and a flurry of refinancing and purchases. Each year we broke lending records and kept staff very busy, until the mortgage crisis hit. This had a devastating effect on many homeowners as well as the banks that lent them money. The good news for Franklin Savings Bank is that it has always followed prudent lending practices and, as a result, the bank has been able to work with those struggling in this weakened economy, remaining strong and profitable throughout the downturn.
In 2008, Judkins described it as "a year to rival 1929 in the financial sector. It was a year when the word 'bank' took on negative connotations because of the behavior of a few large banks, which were deeply invested in the subprime mortgage mess that is wreaking havoc on the national and world economies. It was a year when Franklin Savings Bank and other community banks were forced to contend with a problem created by others."
Amidst the uncertainty, many depositors came to Franklin Savings Bank to place their money in a safe haven, the "Strongest Bank in Maine" — a title it held for 19 years — and, at the time, the strongest bank in New England. This influx gave us the ability to continue making loans when so many other banks had backed away. We await the eventual increase in rates with confidence that our prudent lending practices will help us remain strong in a rising rate environment.
In 2016, we opened a Business Center in Ellsworth. Adding a new marketplace to our commercial lending area helps us diversify and remain strong as various traditional industries fluctuate.
Today, Franklin Savings Bank is proud to consistently rank as one of the safest banks in the country. The bank is strong and well-managed, earning it the high marks by Weiss Ratings Inc., BankRate.com and Bauer Financial.
Our mission is to remain a financially strong, independent community bank, dedicated to superior customer and community service. We believe this mission can be accomplished through our continued commitment to retaining an experienced and highly motivated workforce. Our goal is to support our communities for years to come.
Founded in 1868, Franklin Savings Bank is one of the oldest and most successful businesses in Franklin County. It is, in fact, the ONLY locally-owned bank in Franklin County.
Presidents
| | |
| --- | --- |
| D.V.B. Ormsby | 1868-1871 |
| Reuben Cutler | 1871-1883 |
| Joseph W. Fairbanks | 1883-1905 |
| George B. Cragin | 1905-1931 |
| Wilbert G. Mallet | 1931-1942 |
| Leon H. Marr | 1942-1948 |
| Walter P. Ennis | 1948-1957 |
| Earle G. Ham | 1957-1966 |
| Avon F. Pulcifur | 1966-1978 |
| Robert A. Brown | 1978-1986 |
| John A. Durham | 1986-1993 |
| Gary M. Downs | 1993-2005 |
| Peter L. Judkins | 2005-2017 |
| Timothy J. Thompson | 2017 – current |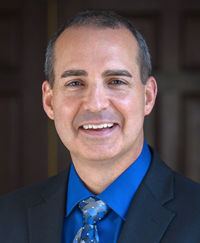 Treasurers
| | |
| --- | --- |
| Robert Goodenow | 1868-1874 |
| Francis Gould Butler | 1874-1875 |
| I. Warren Merrill | 1875-1894 |
| Carleton P. Merrill | 1894-1908 |
| J.P. Whorff | 1908-1934 |
| Emery L. Mallett | 1934-1947 |
| Earle G. Ham | 1947-1957 |
| Avon F. Pulcifur | 1957-1975 |
| Robert A. Brown | 1975-1980 |
| John F. Levesque | 1980-1990 |
| Deborah A. Rowe | 1990-2009 |
| Timothy J. Thompson | 2009-2016 |
| Pamala J. Dixon | 2016- |